Gathering project management champions, users, and leaders
On October 23 and 24, about 30 Sciforma PPM users and team members from all over North America gathered in San Diego, California to exchange, network, and share their project portfolio management successes and challenges. Attendees heard from other users of all PMO maturity levels, got face time with Sciforma executives and PPM solution consultants, and shared their project management best practices and experiences.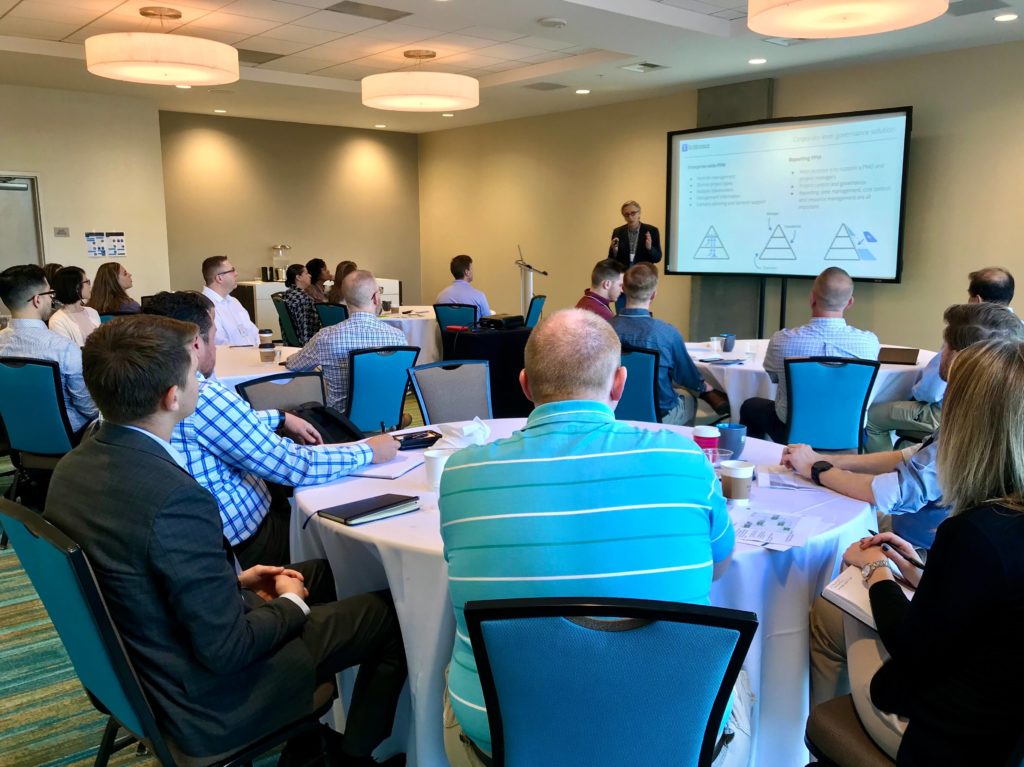 Hearing from Sciforma PPM executives and Leaders
In addition to exchanging ideas and networking, the Summit's attendees got to hear keynotes from Sciforma's CEO (Yann Le Bihan), VP of Solutions (Fabien Herelle), and Chief of Product (Joel Gutierrez). They offered insights into the vision of Sciforma and the product roadmap, including the embracing of cloud resources, while illustrating how this aligns with project management trends and the future of project management. Which will of course involve providing users with the best-in-class solutions to meet their project management challenges that will best deliver optimum value to their organizations.
As a matter of fact, customers got a glimpse of the key features that will enable this: data snapshots, health scores, agile and hybrid, custom gantts, portfolio status overviews, task filters, programs, and dependencies.
A project management community event for users of all types
With over 300,000 users worldwide, Sciforma organized this Users Summit in San Diego with the aim to strengthen and build the North American users community further. About 30 participants from various industries, ranging from manufacturing to government, from health care to finance, enjoyed direct face time with other users and with the Sciforma team, which allowed them to gain insights and inspiration to bring back to their PMOs., Users from organizations small and large discussed topics of change management, user adoption, integration, key features, and best practices/experiences.
A central tool connecting teams, data, leaders, and processes
Encouraging networking, sharing, inspiration, and much more, the Sciforma Summit especially reinstated that centralizing teams, data, leaders, and processes is crucial to the success of a project management office (PMO) or other project portfolio management organizations. Taking advantage of data visibility, connecting and integrating with other line-of-business tools, and leadership change management will all bring value to business goals and strategic initiatives.