This is the last blog post in our " 5 ways PMOs can drive competitive advantage" series.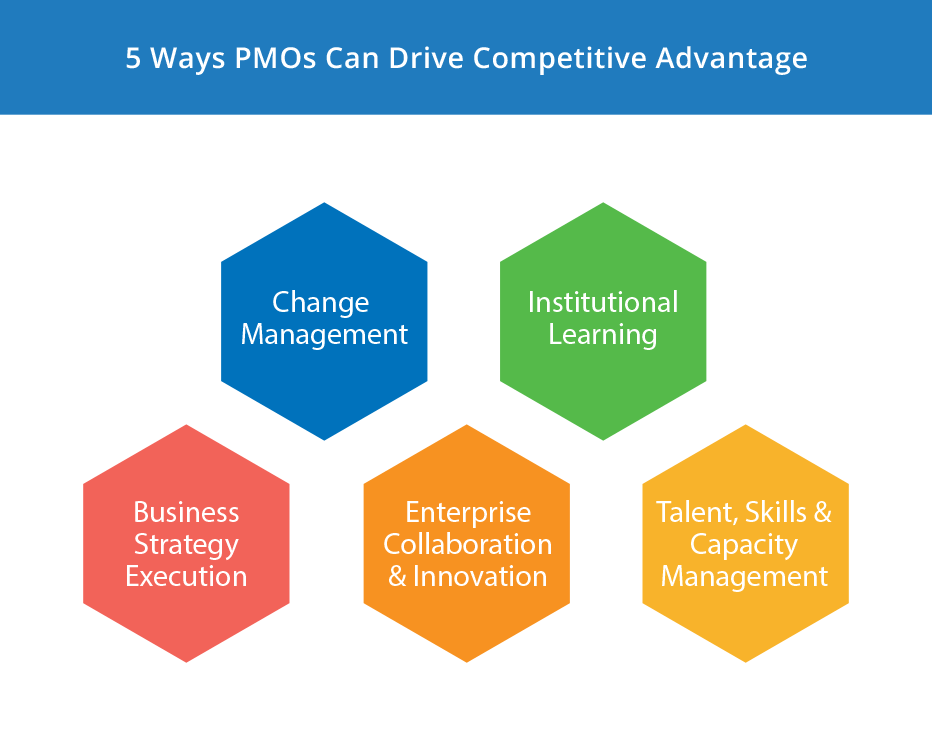 Today, let's discuss talent, skills, and capacity management
One of the longer-term concerns that continues to trouble executive leadership is where the necessary talent and skills are going to come from in the future. But, before answering that question, you must identify what talent and skills are required and need to be developed. PMOs can play a role in identifying and forecasting required skills not only within the project management ranks, but across the entire stakeholder community.
For example, this can include an evaluation of what new skills executive sponsors will need to shepherd projects, programs and initiatives from cradle to grave or what new end-user skills will be needed to operate the new technologies and processes needed to achieve a competitive advantage. Within the project ranks, roles to be evaluated include project leaders and coordinators, program and portfolio managers, resource and support managers, and method consultants and trainers.
Once we know what talents and skills will be required, we can move on to thinking about when and how much capacity is required.This may require more sophisticated scenario planning and resource modeling to determine whether you have the resources to execute your long-term strategy for competitive advantage.This is the purview of long-term capacity planning. PMO leadership can play a major role here working with HR's human capital management team.
Interested in this subject?
Download our PMO E-Book: " 7 Ongoing Challenges for the PMO and how to overcome them".
Read our press article on the role of program and portfolio management in leading enterprise change.