Accelerate Your PPM Processes and Meet Us
Las Vegas | Nov 30 – Dec 2 | Booth: Sciforma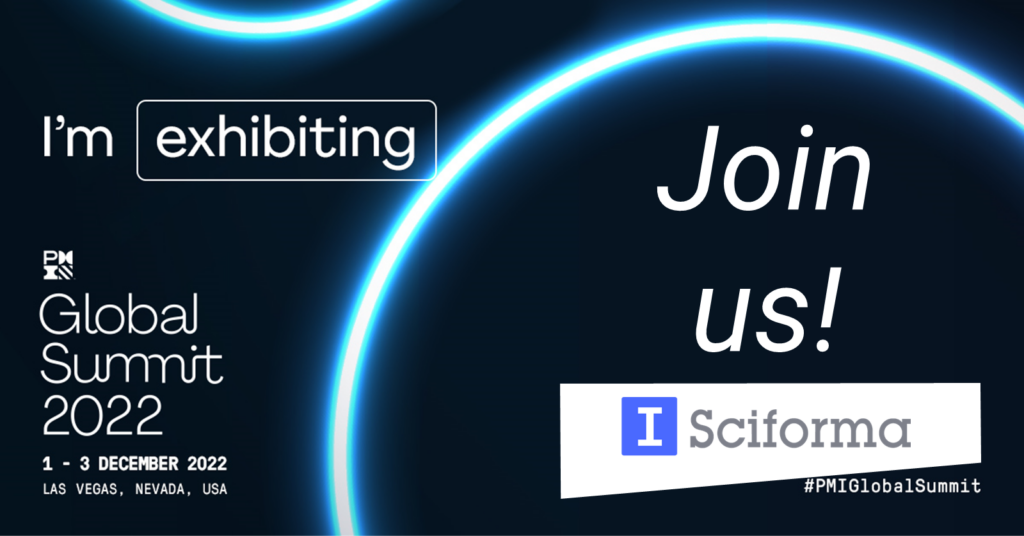 Sciforma is a sponsor of the PMI Global Summit organized by the Project Management Institute
We're looking forward to meeting you at the PMI Global Summit at the Caesars Palace with a focus on the future of PPM.
Explore below to see how you can prepare for the event and how we can meet on November 30 – December 2!
Book a meeting with us
Plan ahead and schedule a meeting with Sciforma to get your fully dedicated one-on-one time to discuss your project management challenges and how Sciforma can help solve them.
We will be there:
Wednesday 30 November 2022 5:00 PM – 7:00 PM
Thursday 1 December 2022 8:00 AM – 5:00 PM
Friday 2 December 2022 8:00 AM – 5:00 PM Local time
---
To schedule time, book a meeting by clicking on the top button
—————————————————————————————————————————————————————————————————————————————-
How can Sciforma help?
Select the right high value-added projects to focus on.
Deliver projects faster to meet business goals.
See the impact on your resources as priorities change.
Reduce administrative tasks and focus more time on strategy.
We help you achieve profitable growth and strategic objectives through more efficient and effective management of project resources that is sustainable.