Pick the right set of practices for the job to get better results-faster
Too often PMOs get locked into one methodology. But only a subset of the organization's projects neatly fit within that model. A better, faster, and easier approach is to stay flexible. It IS possible to utilize different project delivery systems depending upon the complexity of the project.
Instead of force-fitting a project to a model, our second webinar in this series will show you how to:
Learn the key project delivery methodologies
Apply the best project delivery system to your project
Shorten the time to launch a project
Webinar #2 of a 4-part Webinar Series…
PMOs are continuously in a position of needing to prove their value to the organization. The key to breaking this cycle is to tie PMO efforts to the organization's strategic objectives.
Discover practical steps to create, measure and prove value in our 4-part webinar series.
Learn how to build capabilities, tailor your delivery approach by project, govern effectively and implement one of the most flexible tools on the market, Sciforma, to support your value driven PMO with Dan Barringer, PMP®, PMI-ACP®, DASSM® at Projects by Design and Sciforma.
---
Meet the Speaker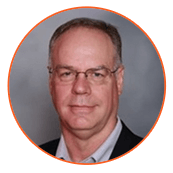 Dan Barringer
PMP®, PMI-ACP®, DASSM® at Projects by Design

Dan Barringer has been a project and program manager for 22+ years and has a successful track record delivering across a broad spectrum of business functions and industries. Dan has trained thousands of project management professionals over the past several years, including certification training as a Project Management Professional (PMP), Certified Associate in Project Management (CAPM), Disciplined Agile Scrum Master and Senior Scrum Master as well as Agile Certified Practitioner (PMI-ACP). Dan has a Bachelor's in Organizational Management, graduating Summa Cum Laude, and a Master's in Business Administration/Technology Management.