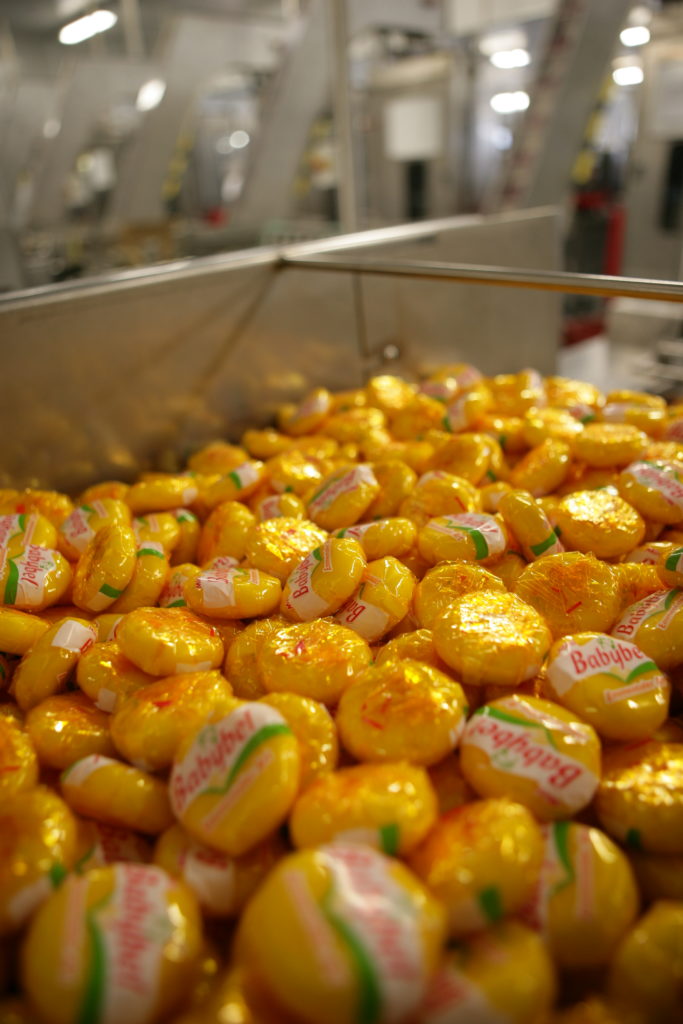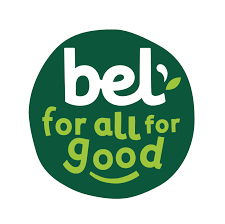 Location
France

Activity area
Food & Beverages
Identity card
BEL, a family-owned company created in 1865, is today a major player in the health food snack sector. Every year, 400 million people around the world consume 20 billion portions of Bel products. These include the iconic BEL brands: The Laughing Cow®, Kiri®, Babybel®, Boursin®, Pom'Potes®, Nurishh®.
Bel Group is pursuing a strategy of innovation, internalization, and renovation of its portioned products made out of milk, fruits, and vegetal products.
With its signature « For all. For good. », Bel's mission is to offer healthier and more responsible foods to all, ensuring responsible growth and profits for the company.
Bel received the Ecovadis Platinum medal in recognition of its CSR performance, placing the Group in the top 1% of best-rated companies around the world in its sector.
Further, the Group intends to contribute to building a new positive agro-industrial model to fight climate change; Bel has committed to reducing a quarter of its greenhouse gas emissions on its global value chain by 2035, and is integrating carbon as a tool to manage its activities.
Context
Close to consumers, Bel Group produces its products at twenty-nine production sites and distributes them in 120 countries. It requires a lot of coordination and harmonization among teams to be able to offer quickly and frequently new products adapted to consumers needs all over the world.
Bel's Research, Innovation, and Development (RID) team comes up with offers and experiences for tomorrow's alimentation in the vegetal and dairy area that are both healthy and responsible, taking into account consumer expectations, habits, and environmental challenges.
Inside the RID, the Project Management Officer Strategic Innovation team's mission is to promote a project management methodology for the whole group, to harmonize practices and to manage the Research, Innovation, and Development portfolio.

In 2015, The PMO Strategic innovation team reformed all existing processes; and optimized and harmonized them, with the ambitious goal of improving BEL's innovation capabilities.
To help support this initiative, the RID has chosen Sciforma (previously One2Team).
This collaborative platform has been adopted by 270 employees (i.e., members of BEL Group's product development teams: RID, Marketing, Industrial, Logistics, and Purchases.
Today, Sciforma Deliver is used for managing the RID portfolio and its more than 250 innovation projects, as well as its sixty research projects that are being led upstream.
Innovation has to have a full grasp of the competitive environment, create synergies, and answer consumer expectations in each market. So Innovation's objective is to offer new products and experiences that will ensure continuous improvement of the recipes on offer as well as advantageous changes to packaging. It also will extend the range of offerings and increase the number of new categories.
In 2021, Bel Group launched fifty-eight recipes of innovations and renovations, improved existing nutritional compositions and profiles, and introduced new packaging to favor more responsible materials.
Bel's international development is a lever for its growth strategy, which develops strong brands, adapted in the Bel format and recipes designed to meet the specificities of local markets. For example, in 2021, Kiri launched sweet products for China, and The Laughing Cow format has been adapted in packets for India.
All launches of these renovations and innovations are managed within Sciforma Vantage platform.
Expectations and objectives
Bel will exercise even more rigor in selecting innovations to be launched on the market.
After the quick deployment of Sciforma Deliver (previously One2Team), Bel has reduced its Time-to-Market by 30%.
If the rapid launching of products is still a key challenge, the success directly linked to CSR commitments is even more important today, when Bel is mobilizing to reduce the carbon impact of its activities and is adopting more frugal and virtuous production modes.
To achieve this, Bel Group manages its innovation portfolio with financial and CSR factors as a major consideration.
Since the onset of the 2020 pandemic, Bel has been concerned with meeting a variety of challenges, in regard to sanitation and the climate, scarcity of resources, geopolitical tensions, and a rapid inflation of raw materials. These concerns have led Bel as well as its competitors, to be extremely selective in choosing which innovation projects to launch.
The objective is to optimize the portfolio by conciliating strong external constraints (raw materials prices, inflation, etc.) and the Group's commitments:
Reduce the number of projects to prioritize resources; has already launched, for example, in early 2022, the first Babybel® 100% vegetal product to achieve the right balance between vegetal and dairy proteins.
Increase the number of projects compliant with Bel commitments in terms of nutrition, naturalness, responsible packaging, or carbon impact reduction. In 2021, Bel launched in Egypt its product, The Laughing Cow, enriched in calcium and A and D vitamins; and 20% less expensive than its "Original" version to offer the best balance between price/nutritional value.
The implementation of understandable and easy-to-use criteria in Sciforma Deliver, such as innovation rate, profitability, CSR indicators, time-to-market… simplify the performance evaluation process for each innovation and allow for the selection of the most virtuous projects, per zone, per brand, and per high-priority innovation pillar.
Sciforma Solution
Innovation portfolio management
Risk tracking
Key deliverables tracking
Communication and collaboration among management staff through
Microsoft Teams integration
Boards and reporting
Benefits
1. A consolidated vision for the portfolio and projected sales revenue coming from innovation
Innovation rate is one of the main indicators tracked by Bel to measure and anticipate the performance of its RID activity. It is the share of sales revenue generated directly by innovations, with respect to the global revenue of the Group.
In four years, the work carried out on the project portfolio has enabled a double-digit growth of sales revenue coming from innovations. With Sciforma, the Group has acquired:
A consolidated vision of projects per brand and per geographic zone, making it easier to prioritize resources on the most impactful projects;
A real time visualization on the sales revenue projection of the impact of projects delays or stops.
"One2Team (Sciforma Deliver) allows brands and countries to look at a medium to long term portfolio, and not just have a 12–month outlook, which allows them to anticipate and optimize their resources. For the past two years, we have been focusing on project portfolio management. Now, we are focusing our efforts on improvements in project execution, particularly on the tracking of key deliverables and risks, KPIs and, moreover, on the introduction of CSR criteria in addition to our financial indicators. Decisions are factual and capitalized on as part of our continuous improvement process. On this point in particular, we rely on One2Team to help us."
Diane GAD
Bel, R&I Innovation performance manager
2. A better selection of projects with regard to their strategic contribution
With the implementation of Sciforma Deliver, Bel Group has better capabilities to select projects with regard to their strategic contribution and the expected ROI. With the homogeneous monitoring between teams, RID can focus on resources and projects on geographic zones, innovation pillars, and categories (for example, vegetal, cooking…) that are strategic for the Group.
The aim is to transform the strategy into project reality.
"One2Team (Sciforma Deliver) is very easy-to-use and accessible for all. In one click, you can create your innovation portfolio, and adapt its format (choice of filters, columns selection, visuals integration, colors and pictograms…) to make it readable and understandable immediately by all stakeholders of the project. This truly contributes to the adoption of new users, and allows team or brand managers to access and analyze their project portfolio in real time."
Diane GAD
Bel, R&I Innovation performance manager
3. A better project execution to secure delivery performance
"One2Team (Sciforma Deliver) supports Bel's innovation management approach and ensures the best execution to increase performance of teams and innovations."
Diane GAD
Bel, R&I Innovation performance manager
Sciforma Deliver helps project teams follow the process step–by–step, identify the expectations of each milestone in their checklist, and find templates to use for key deliverables… Collective discipline in project management and in innovation process monitoring improves execution and thus increases the chances of the favorable performance of innovations when they are launched.
Mobilization focuses on viable business cases, while avoiding committing R&D resources and expenses to developments that have not been secured. Thus, project teams support countries to answer their market's needs and bring knowledge to their clients and customers.
"Project teams are truly involved in decision-making, particularly in terms of proposing recommendations. They must have a real understanding of the process, expectations, and challenges of passing a milestone to be able to identify opportunities more quickly, more efficiently, and with agility.

One2Team (Sciforma Deliver) also helps the steering committee to make enlightened decisions on common, accessible, and consolidated KPIs. One2Team's platform helps guide the decision-making, respects the project management process, and capitalizes by keeping track of the project evolution. This is key to consolidating feedback at the end of project.

One2Team (Sciforma Deliver) must help us improve the performance of our innovations upstream in terms of project execution, and downstream in the execution of innovations in the market."
Diane GAD
Bel, R&I Innovation performance manager