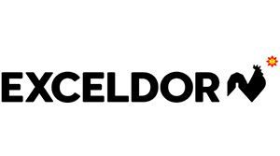 Location
Canada

Activity area
Food & Beverages
Company Overview
With around 400 employees, the Exceldor cooperative is a leading poultry producer in Canada. It processes and markets poultry food products with a commitment to meeting the highest standards of food quality and safety.
Location: Canada
Industry: Manufacturing
Initiative Overview
Fierce competitive market conditions required Exceldor to adjust to fast-changing consumer demands and to speed up the development and marketing of new products.
This is the reason behind Exceldor's strategic 'Evolution' initiative, which was aimed to transform business processes and governance to make them more efficient and more nimble. The end goal was to get better products to market faster and ultimately, to turn product innovation into a competitive advantage for the cooperative.

Project management was a key aspect of this transformation effort. At the request of upper management, a multidisciplinary task force worked for over a year to devise a consistent project management process. To ensure timely implementation, this new methodology needed the support of a project portfolio management tool to support the specific requirements of product development.

Business Drivers and Requirements
Improved Strategic Alignment to Support Exceldor's Market Expansion
Without a control tower to monitor and steer the portfolios, projects often failed to be properly documented; each ran its own particular course, with fluctuating goals that were sometimes disconnected from corporate strategy. A key ambition of the transformation initiative was to introduce strategic alignment into projects and portfolios by anchoring them to strategic objectives.
This was particularly critical for new product development projects, which had to be driven by a well-defined product strategy with a focus on customer experience and rapid innovation. To meet Exceldor's business objectives the team was required to switch from reactive to proactive project management.
Real-Time Visibility Over Data to Drive Organizational Performance
The method and process overhaul as part of the 'Evolution' initiative was primarily designed to boost efficiency and performance at the scale of the organization. No fewer than 28 business processes – related to new product development as well as operational projects – were earmarked to be clarified, simplified, and improved.
Such an effort required the support of quality data. Exceldor used to manage and track projects with an array of shared documents and spreadsheets, which would pass from one user to another and back, forking into multiple different versions as they went. The company needed a central repository to consolidate reliable and up-to-date information to facilitate proper decision-making.
Enhanced Visibility Over Resources
Getting an understanding of 'who is doing what at what time' was particularly challenging. Exceldor needed to improve visibility over its resources in order to better manage and enhance overall capacity.
The lack of a global picture of planning and activities across departments also made it harder for teams to work together and to understand their responsibilities and role in the global process.
Sciforma Solution
Critical Capabilities
Project and Portfolio Reporting and Dashboards
Technical Considerations
Services
A tailor-made configuration designed to match the organization's needs and to grow and mature alongside its management process.
Training
Support for Implementation and Integration
While refining its process, Exceldor also conducted an ana lysis of the PPM tool market that led to the acquisition of Sciforma. The solution was deployed in the fall of 2019.
With idea management and prioritization at the push of a button, the software has significantly improved project selection.
Additionally, executive reporting has become faster, simpler, more accurate and more insightful. Exceldor took advantage of the tool's configurability to develop its own features, including a dashboard providing a comprehensive view of project life cycle comparing actuals against estimates.
Similarly, a Status Overview consolidating all projects within a portfolio helps assess its internal consistency as well as its strategic alignment at a glance. This makes it possible to view and react to the connections between projects, portfolios, and strategic directions. At the end of the day, Exceldor is gaining the ability to steer its projects towards its strategic business objective: to be first to market.
Clear, Shared, and Actionable Data as a Productivity Booster
Sciforma has automated the data collection and reporting tasks that used to be performed manually by project teams. All in all, the tool has provided significant productivity gains. Clear and smart dashboards, templates facilitating project creation, and other user-friendly features have freed up valuable time for users, while also making project management more thorough and insightful.
By giving access to the resources' schedules and availability, the shared tool is also improving collaboration across teams and departments – including between new product development and sales/marketing.
Awe-inspiring numbers:
75% increase in on time delivery rate
35% reduction in average project cycle time
50% decrease in time spent on non value-added tasks
Process and Resource Efficiency
From the get-go, Sciforma has provided enhanced visibility into ongoing work and project progress. In fact, the solution gave body to Exceldor's newly-defined project management process. Based on gates – decision points where a dedicated committee assesses whether a project is ready to move on to its next phase – this new process has boosted the effectiveness and precision of task and project management. Altogether, Exceldor has achieved a 20% increase in pro-ject success rate.
Additionally, a consolidated planning process that allows them to easily view and manage resource availability has improved utilization by 15%, while facilitating project
financial tracking.