Los Gatos (Feb 23, 2016). Leading Project Portfolio Management (PPM) software provider Sciforma announces that Info-Tech Research Group (ITRG) awarded them the Champion and Best Overall Value Awards. The ITRG Vendor Landscape reports recognize outstanding vendors in the technology marketplace. Assessing vendors on the strength of enterprise offerings and strategy, ITRG's Vendor Landscapes pay tribute to exceptional vendors' contributions.
ITRG released their "Select and Implement a PPM Solution" report comparing PPM software vendors, including Sciforma, on three different markets:
Mid-Market Moderate Maturity
Mid-Market High Maturity
Large Enterprise
Info-Tech Research Group listed Sciforma as the Champion in the Mid-Market High Maturity Category as well as a Leader in the Mid-Market Moderate Maturity and the Large Enterprise categories. To top it off, Info-Tech Research Group bestowed Sciforma the Best Overall Value Award in all three markets.
Info-Tech Research Group concluded: "Sciforma is an experienced and globally focused PPM solution provider and offers a solution that can help portfolio managers allocate resources and align projects with strategic goals across the enterprise. Its clean and modern user interface pairs well with its functionality developed over decades of experience. It is our opinion that Sciforma offers one of the most balanced PPM solutions. This solution may not be appropriate for all organizations, but it should be considered seriously by organizations regardless of size/maturity."
Annabelle Stanton, Sciforma COO, is very excited about these great results. "We are honored Info-Tech Research Group bestowed Sciforma high rankings in this report," said Stanton. "This is a great recognition and we are very proud of the excellent work provided by all of our teams, worldwide, who made this happen. Sciforma has even more exciting plans for the near future; we look forward to introducing them to the PPM industry."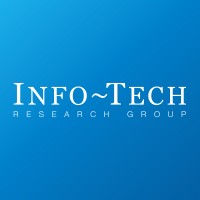 About Info-Tech Research Group (ITRG)
With a paid membership of over 30,000 members worldwide, ITRG leads the globe providing tactical, practical IT research and analysis. ITRG has an eighteen-year history of delivering quality research and is North America's fastest growing full-service IT analyst firm.

About Sciforma
Sciforma is one of the largest providers of Portfolio & Project Management software, delivering solutions to more than a quarter million users worldwide since 1982. The company offers flexible and easy-to-use multi-platform project management and project portfolio management software solutions. Businesses that have multiple projects from multiple clients (including internal customers) need to be able to prioritize efforts that will bring the best results to the company. The configurable Sciforma PPM solution provides project managers and executives the ability to analyze investments, plan capacity, manage risks, and control expenses better. For more information, visit: www.sciforma.com. Follow us on LinkedIn and Twitter.