Credit Agricole Provence Cote d'Azur is a regional bank of Credit Agricole Group, leader in the Alpes-de-Haute-Provence, Alpes-Maritimes, and Var regions. CA PCA has been working on its transformation since 2018, with digitalization both a means and an objective. Aiming for "100% Human, 100% digital," CA PCA transformation requires a solution that guarantees managing multiple linked project portfolios. The Department of Transformation, Organization, and Big Projects (D.T.O.P.) is accountable for making teams work together more efficiently. Thanks to a single solution immediately open to 2,500 employees.
One of the initiatives aims to professionalize project and portfolio management. To achieve this, D.T.O.P. aims to provide methods and tools to centralize all the Bank projects. By doing so, they offer members of the Management Committee a real time 360° vision.
The ambition is to provide employees a working environment and universal methods that ensure consistency in cross-functional projects and in the monitoring of the various initiatives.
In addition to a best in class user experience, which is a prerequisite for success. The multiplication of use cases is fundamental to bring value to each population. Moreover, from this point of view, the COVID crisis has acted as an accelerator of Sciforma Deliver usage, with digitalization as a way to boost productivity and efficiency at work.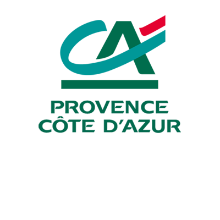 Industry: Financial Services
Solution: Strategic Initiatives
Size: 208 generalist branches and 18 specialized branches
Website: CA PCA 
Credit: Photo by Engin Akyurt , Pixabay
About Sciforma
Sciforma is an adaptive enterprise PMO software solution, with 30+ years serving thousands of organizations across 20 countries.
With capabilities in managing, reporting, and executing on strategic initiatives, Sciforma's enterprise-wide solution helps ePMOs, executives, and functional work teams improve strategy and program execution, ensure visibility and accountability on business priorities, and optimize resource utilization across portfolios. The company stands out from its competitors by providing the optimal balance of usability and robust functionality for solving challenges with strategic communication, planning, tracking, execution, and more.