The PMI Global Summit 2022 – Las Vegas, Nov 30 – Dec 3
This year, the Project Management Institute organized its Global Summit in Las Vegas. Three days to discover and discuss the actual and future trends of project portfolio management, to meet change makers, leaders, and project professionals. Let's learn how to build a stronger future for you, your work and your world.
Meet our team of experts at Booth #428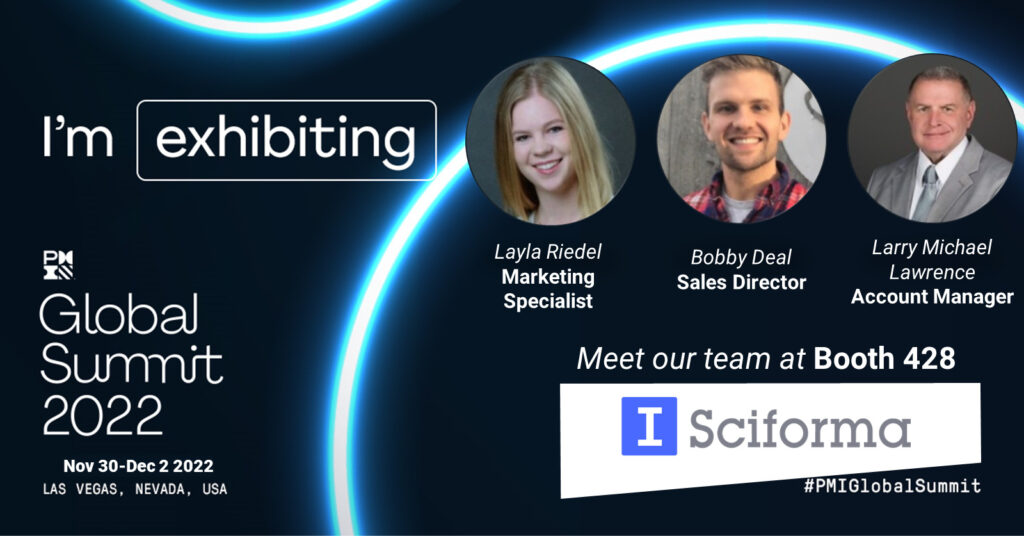 Our team: Layla, Bobby and Mike will attend the event and present our new platform Vantage, and our solutions Sciforma Plan and Sciforma Deliver. You can book a meeting with them to request a live demo of our solutions!
To join the event and book a meeting:
Not available for the live event? No problem, book an online meeting with our team to discover the platform and our new functionalities.