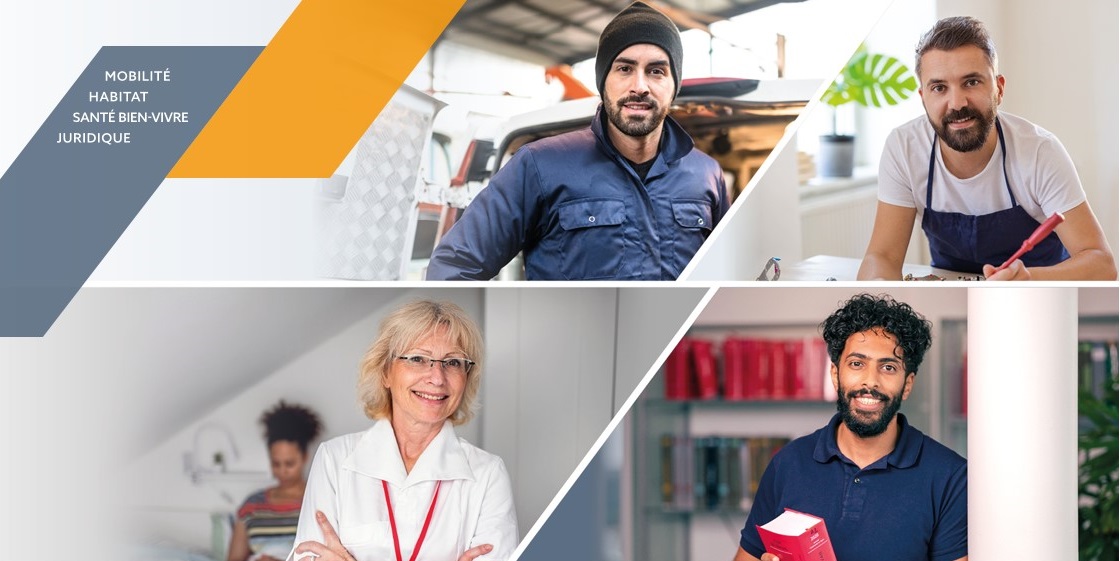 Localisation
France

Industry
Banking & Insurance
Company Overview
The IMA (Inter Mutuelles Assistance) Group designs, assembles and implements assistance products and services adapted to its shareholders and customers.
From emergency assistance to day-to-day support, the IMA Group offers a comprehensive range of Mobility (cars, travel and leisure), Home (works, remote surveillance, connected home), Health and Wellness, and Legal services. In 2021, IMA received 12.6 million calls and processed 3.3 million cases.
Industry: Support services
Founded: 1981
Headquarters: Niort, France
Revenue (2021): €872m
Website: https://ima.eu/fr
IMA's Background With Sciforma
It all began in 2004, when IMA Group's IT Department was still akin to a start-up. The IT department, which had a headcount of 30 back then, decided to purchase a Project Management solution to consolidate a list of ongoing projects and to get an overview of the business activity. They chose PSN 8 – the predecessor of Sciforma. This was the start of a long and successful collaboration.
10 years later, IMA has grown. The IT Department now has about 100 employees. PSN 8 has evolved and improved into Sciforma 6. The Department has worked to better organize Project Management.
It was at this time that the slogan "It's Friday, it's Timesheet Day" started spreading internally, reflecting employees' new focus on time writing.
But the real game changer occurred in 2015. Under the impetus of General Management, the Head of the IT Department implemented a governance for the IT plan. Among other things, this governance formalized the classification of projects into portfolios, the creation of a business relations department to bridge the gap between the IT Department and Operations, as well as the establishment of various decision-making bodies to prioritize and oversee project activity. The Project Management Office, supervized by Rémy Hubert, was also created at this time.
Fast forward to 2018: upon realizing that a number of projects were slipping, the IT Department consulted all the stakeholders involved in projects and created the "Smart Project Management" method. Based on a breakdown of projects into phases and gates, it makes it possible to know immediately how a project is faring. More importantly, Sciforma's dynamic views and capabilities have allowed IMA to bring this method to life: transitioning from one phase to another, preparing or passing through gates, etc.
And the story goes on, with a migration to Sciforma 7.1 scheduled for early 2023. To be continued!
"We've been accelerating… shifting one gear at a time!"

Benjamin Bobo, Head of the Management and Performance Department
IMA Group (Inter Mutuelles Assistance)
The Benefits for IMA
A decade of effort has paid off: IMA's IT Department is now able to manage a three-month capacity plan.
In particular, Sciforma's reports and data are enabling them to:
View a global picture of the capacity of all the teams, with the ability to drill down
Differentiate the planning of "run" (recurring) and "build" (project) activities
Facilitate the planning effort for Project Managers thanks to features that interlink the planning of activities, resources, and the associated capacity requirements
Monitor project health, budget compliance and resource planning on a weekly basis (to prevent over-assignment)
Facilitate employee time-off requests thanks to pre-filled schedule templates
The Group's IT Department can therefore manage its project activity in a simple and reliable way, instead of continuously putting off outstanding overload.
IMA's Advice for a Successful Journey:
The Importance of Champions and the Influence of Management
"It is essential to rely upon champions who work closer to the teams in order to get the important messages across. Since we revamped our organization to incorporate our PMOs into the teams, it has become much easier to enforce best practices. Similarly, the active involvement of management was extremely effective."

Rémy Hubert, EPMO
IMA Group (Inter Mutuelles Assistance)
Don't Do Things by Halves
"When we implemented the Smart Project Management method, we appointed ambassadors who were supposed to help employees get a handle on the new method. With hindsight, we realized that we probably could have given more guidance and frameworks to this community of ambassadors."

Benjamin Bobo, Head of the Management and Performance Department
IMA Group (Inter Mutuelles Assistance)
Change Has Its Limits
"One can absorb only so much change. Beyond a certain point, assimilation stops. This is why it is key to proceed gradually rather than exceed teams' natural limits and risk losing them. It is also important to have a user-centric approach. In fact, we are not viewing our move to Sciforma 7 as a technical migration, but rather as an opportunity to rethink our usage."

Rémy Hubert, EPMO
IMA Group (Inter Mutuelles Assistance)
"Change should not be delegated, it should be managed."

Benjamin Bobo and Rémy Hubert
IMA Group (Inter Mutuelles Assistance)