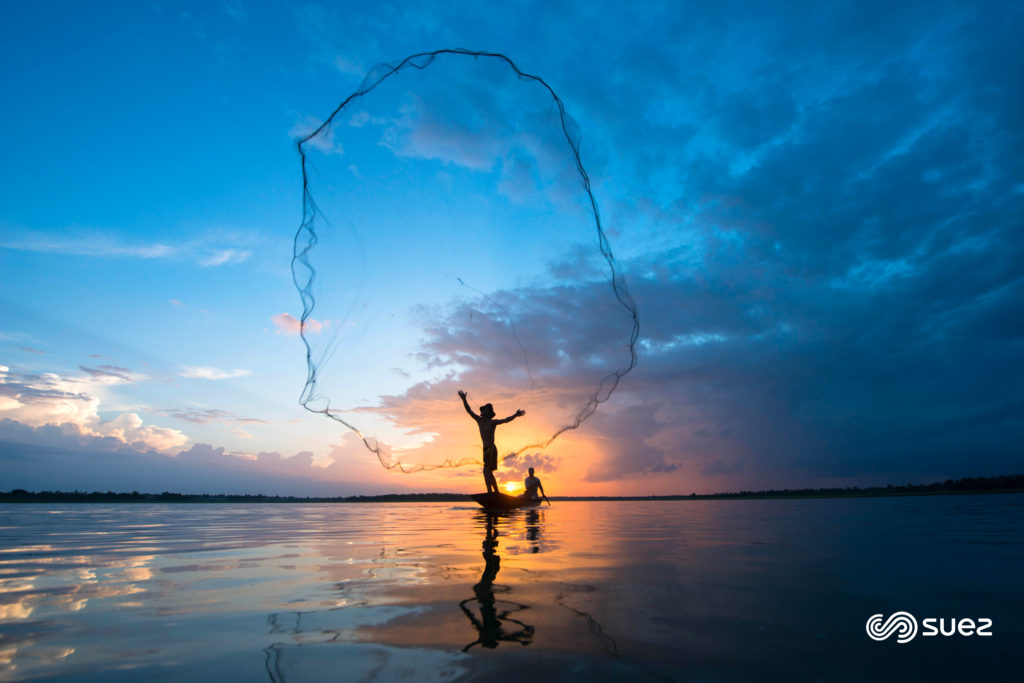 Location
France

Activity area
Utilities
Context
At the end of 2019, Suez announces its transformation plan "Shaping SUEZ 2030": a comprehensive strategic plan to become the world leader in environmental services.
This major plan is based on four pillars, including the SPOT 2023 Program, which aims to achieve €1.2 billion in savings by 2023, i.e. an 8% reduction in OPEX within 4 years.
"Our ambition is comparable to that of our founders, who succeeded in the mammoth tasks of building the Suez Canal.
This is a great source of inspiration under the current circumstances.
Through SPOT 2023, we are adopting the same ambition for group performance."
Cédric Schoenecker
Suez Operational Excellence & SPOT 2023 VP
The SPOT 2023 program is a unique achievement in the Group history: never before have so many activities or stakeholders been involved in a Performance Plan at the same time. In fact, the platform must centralize and define governance and processes and carry out all the transformation and performance actions.
"The SPOT performance program targeting more than €1,2 billion in savings by the end of 2023 is a historical milestone for Suez.
So is the deployment of One2Team (Sciforma Vantage) to support SPOT.
One2Team (Sciforma Vantage) is now the cornerstone solution to steer our transformation."
Cédric Schoenecker
Suez Operational Excellence & SPOT 2023 VP
Challenges
Automate the reporting of planned and actual benefits for an instant view of benefit tracking
Enforce a common culture and language for managing the SPOT 2023 performance plan
Have a global platform immediately customized to Suez processes and vocabulary
What does Sciforma offer (previously One2Team)?
Sciforma easy to use Vantage platform can be put in the hands of thousands of employees with different profiles, expertise and skills around the world.
The ambition for a fast deployment induces a "Design to timing" approach. This is possible thanks to our pre-built and modular solutions that specifically address performance tracking processes and the expertise of our consulting and custoner success teams.
After remote configuration workshops held during the very beginning of the first lockdown in March 2020, attended by Chief transformation officers, performance managers and financial controllers from different regions, the consulting team will configure the specificities of Suez (vocabulary, processes, organization).
The customer success business support helps discover and be familiar with the solution and supports an instant adoption! In fact, the ambition to capture 80% of all performance actions in the first few months drives choices of simplicity and ergonomics. The geographical dispersion of the people carrying out the actions requires even greater change management.
Results
Common repository for all entities and departments
Operational managers in Sciforma
Initiatives tracked in the platform
Unique methodology from initiative identification to performance tracking
Financial and operational tracking of SPOT 2023 initiatives